Phillips Bible
This bible was up for auction on eBay in February 2003. The seller gave permission for the following photographs and transcriptions to be submitted to this site.
Transcribed by Tara Hawkins.
Description:
A Leather Bound & 200 year old Georgian Welsh Language Bible, published in 1804 with hand written family history, beautifully aged with deep patina on leather cover, 220mm x 140mm , by 75mm deep.
SURNAMES:
PHILLIPS
-----------------------------------------------------------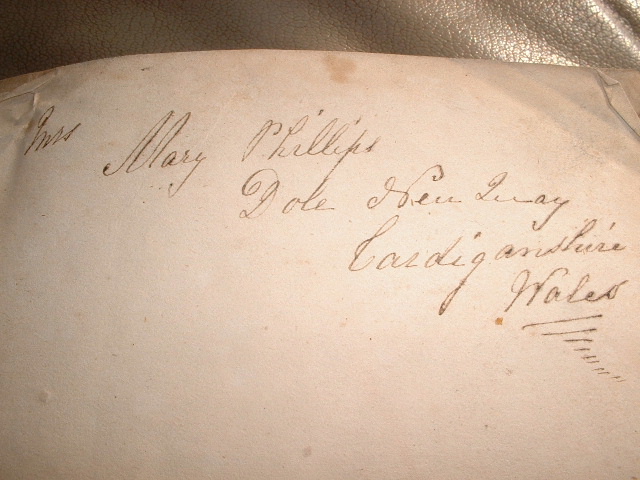 Inscription:
Mrs Mary Phillips
Dole New Quay
Cardiganshire
Wales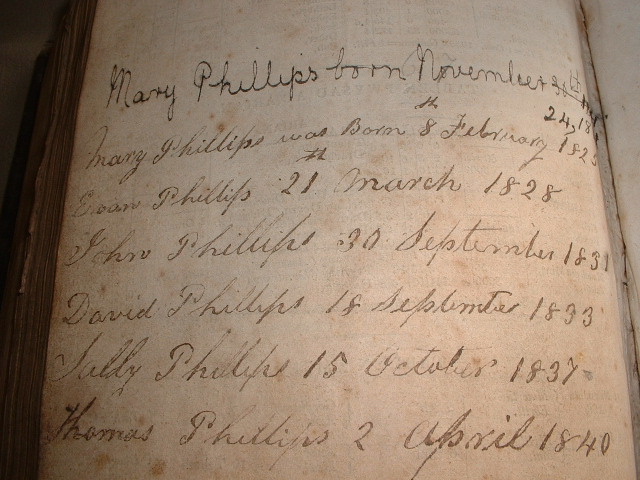 Mary Phillips born November 30th [crossed out] 24, 18..
Mary Phillips was bonr 8th February 1825
Evan Phillips 21st March 1828
John Phillips 30 September 1831
David Phillips 18 September 1833
Sally [?] Phillips 15 October 1837
Thomas Phillips 2 April 1840