Van Ostran Bible
The Holy Bible Containing the Old and New Testaments,
New York, American Bible Society, 1830. Similar to Hills
#708, except that mine has "3d edition" on reverse of title
page, and the NT title page has only "Chap: 12 mo.]" without
the "Minion, Cont:" reported by Hills. [Minion cc. 12mo.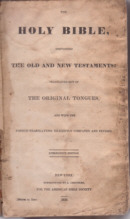 This Bible is in poor condition; it has literally been worn out.
It was owned and primarily used by Julia Van Ostran, and
I assume it was she that dogeared so many pages, and
inserted all the ephemera. The binding is intact and it appears
that all the pages are present, even the endpapers, but many
pages are loose.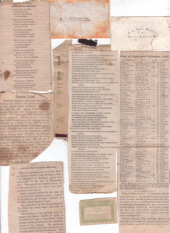 Isaac and Julia Van Ostran are found in the Seneca, Ontario
County, New York 1860 federal census with one child,
Joseph Rivers, age 11, living with them. He was born in New
Jersey and she was born in New York according to that
record.
Transcribed by and in the possession of Tracy St. Claire,
aaf@ais.net.
SURNAMES:
VAN OSTRAN
VAN NOSTRAN
THATCHER
WAAS
-----------------TRANSCRIPT STARTS-----------------
[Small Printed Card]
Front of card is printed:
1858. SEPT.
FAMILY PASS.
AGRICULTURAL SOCIETY
ONTARIO COUNTY.
J.S. COOLEY, Treas.

Reverse in handwriting:
John Thatcher
Left for New York City
Monday Nov. 8th 1838
[Page One -- Front End Paper]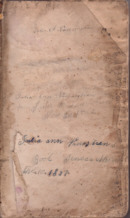 Julia A Van nostran
Julia A. Van ??
Seneca Castle New York
J?? 10th 1858
Julia Ann Vannostran
Julia A Van Ostran
In
Nov 20 1862
Julia Ann Vanostrans
Book Seneca March the 10 1837
[Page Two -- Blank Page, Middle of Bible, entries very light]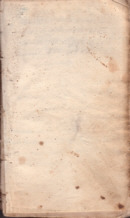 Sister Catherine Died M?? 6th 1852
Father Thatcher Died April 8th 1862
[Page Three -- Reverse of Page Two]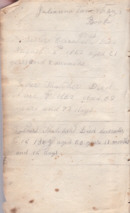 Julianna Vanostran, Book
Sister Elizabeth Waas Died August the 6 1852 aged 21
aged 21 years and 2 months
Father Thatcher Died April the 8 1862 Aged 69 years
and 21 days
Mother Thatcher Died december the 15 1863 aged 66
years 11 months and 15 days
[Page Four -- Opposite of Page Three]
My Husband
Isaac Vanostran Died March 1st 1868 Aged 52 years
[Page Five -- Rear Flyleaf]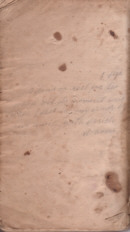 I sigh
O land of rest for the
when wil the moment come
when I shal lay my armor by
and dwell with Christe
at home
[Page Six]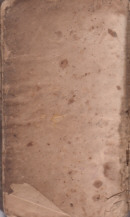 This is
Julia Van ostrand
Book
Seneca
Ny
---------------END TRANSCRIPT----------------