Bowman Bible Pages

These pages were separated from a Bible, which appear
similar to those from the Mathew Carey Bibles of the
very early 1800s.
Terry and Barry Schinnerer donated this item and said
that it was from an old bible out of Schoharie County,
NY.
Transcribed by and in the possession of Tracy St. Claire,
tracy@stclaire.org .
SURNAMES:
BOWMAN
CRAWFORD
YOUNG
------------------START TRANSCRIPT------------------------
[Page One]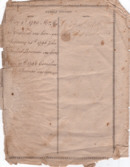 May 4th 1780 Mrs., [?] Mary Crawford was born
February 25th 1796 John Crawford Bowman was born
June 15th 1798 Cornelius Crawford Bowman
[This next entry was nearly erased and can barely
be read. Please examine the scan and form your own
opinion]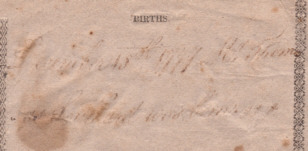 December 15th 1777 W. Thomas ??? was born
[Page Two]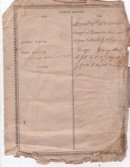 Mary Yong Her Bible October the Tenth 1842
August 27th 1808 Cornelius Crawford Bowman died;
aged 10 Years 2 Months & 12 Days
George Young died Sept 3d 1847 aged 87 years 5
months and ??

------------------------END TRANSCRIPT------------------------